Risk vs Return. Happiness. Free is not cheap enough! Radiohead. Baby Bonds? XBOX and HDTV. Ron Paul and libertarianism. David Beckham's Hollywood ending. Global investing. The amazing chart from IFA showing the risk of individual stocks.
I ENCOURAGE you to Download this show thru iTunes!


But, if you just can't possibly deal with that then go ahead and
Play the new show right now

MMM-084: Something to be Enthusiastic About
[ 30:13 ]
Play Now
|
Play in Popup
|
Download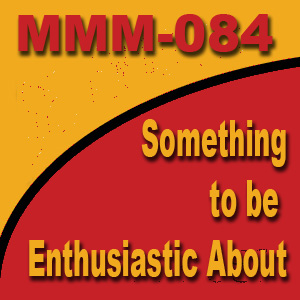 "We act as though comfort and luxury were the chief requirements of life, when all that we need to make us happy is something to be enthusiastic about." – Charles Kingsley.
Happiness – Business Week
Happiness – Jonathan Clements
Hilary's Baby Bonds.
Adam Curry interviews Ron Paul.
David Beckham, better luck next season.
Ken's email: global investing?
Our Guru keeps making more Lazy Portfolios. Seven Silly Sectors anyone?
Music from music.podshow.com:
ALTA PLAZA – XRAY DOGS
Ruby In the Dust – The Michael E. Thomas Band
No Surprises AUTHORIZED COVER – Blake Morgan
Runaway Train – Under Feather
The Mad Money Machine is proud to be sponsored by Index Funds Advisors at ifa.com.
Email me: feedback at Mad Money Machine dot com, or comment, or Call me on the Mad Money Machine voicemail line at 206-734-4763